A mind-reading camera that makes life GIF-able.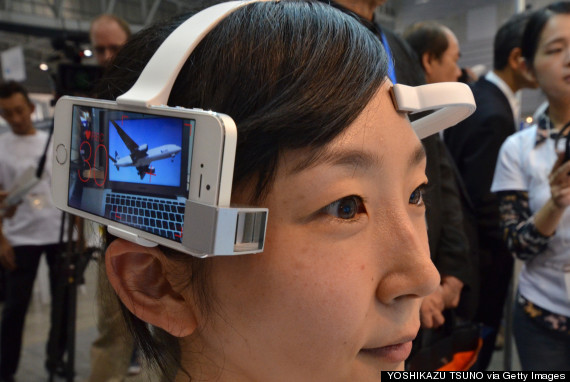 How many times has a moment so absolutely hilarious or unbelievably adorable unfolded before your eyes, making you wish you'd been holding a video camera? Japanese tech company Neurowear's
high-tech headgear
, Neurocam, aims to solve that problem for you. The device
straps a camera and an electroencephalogram
reader to the wearer's cranium. During moments of high-frequency electronic signals detected through the skull -- a general indication of excitement -- the camera switches on to record
short five-second GIFs
onto an iPhone that is somewhat awkwardly attached to the device.