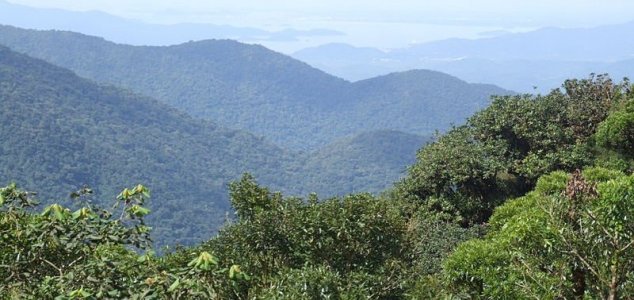 Peccaries can be found across Brazil.

Image Credit: CC BY-SA 3.0 Deyvid Setti
Wildlife researchers came across the prehistoric rock-art while searching for white-lipped peccaries.
Considered a strong environmental indicator of healthy forests, peccaries are of great interest to the
Wildlife Conservation Society
(WCS) which surveys their numbers as part of its conservation efforts. While searching for the pig-like creatures in Brazil's Cerrado plateau however, researchers came across something unexpected - a series of ancient cave drawings dating back up to 10,000 years.
Archaeologists believe that the drawings, which feature images of birds and reptiles, were created by hunter-gatherers who lived in the region long ago. The range of images and styles is more diverse than expected with artwork that seems to originate from both the central Brazilian plateau and northeastern Brazil.
"These discoveries of cave drawings emphasize the importance of protecting the Cerrado and Pantanal ecosystems, both for their cultural and
natural heritage
," said WCS
Latin America
director Julie Kunen. "We hope to partner with local landowners to protect these cave sites, as well as the forests that surround them, so that the cultural heritage and wildlife depicted in the drawings are preserved for future generations."