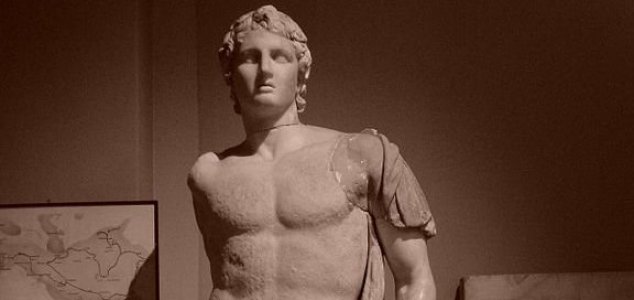 A statue of Alexander the Great.

Image Credit: Giovanni Dall'Orto
Mystery has long surrounded the strange and protracted

death

of one of history's greatest leaders.
Having built one of the ancient world's largest empires, Alexander the Great's death at the age of just 32 has perplexed scholars for centuries. Some believe that members of his inner circle may have plotted to murder him while others believe he died of
natural causes
.
Having been approached by the team behind a new BBC documentary, toxicologist Dr Leo Sche recently conducted his own investigation in to the mystery in an effort to find out if the Macedonian leader had indeed been poisoned by his enemies.
According to historical records Alexander had taken an agonizing 12 days to die, a fact that ruled out several types of poison such as hemlock and aconite that would have killed him much faster.
Instead, Dr Sche believes that a poisonous plant, Veratrum album, could have been fermented as a wine and given to Alexander during a banquet. Despite the bitter taste, the drink could have been sweetened with other ingredients and given to the leader while he was already intoxicated.